The best way to use Dilbert to learn English is to:
Read the descriptions of the characters (the Dilbert Cast).
Start with the first week (January 1, 2012) for which there are explanations. Read through the explanations for the unusual words or phrases from that week's seven comic strips.
After you've read through the explanations, click or tap the button at the bottom of the page (the button will be like the one below). That button will open the Sunday Dilbert comic strip for the week in a new browser tab.

Beginning with Sunday's comic strip and using the Newer Strip button (on the Dilbert site), read through the seven comic strips for the week. (If you're using a mobile device to read the comic strips, it may be easier to read the strips if you rotate your phone or tablet to landscape orientation.)

The page with the explanations will stay open, so you can switch back to reread the explanations.
Try understanding what the comic strip is about and see if you can get the joke. It's just a comic strip, so it won't be that funny, but maybe you will find it a little amusing.
I recommend reading a week's set of comic strips every day (it will only take you a few minutes). With explanations for words and phrases from over 3,000 Dilbert comic strips online, you can read a week's set of comic strips every day for more than a year.
Explanations for prior weeks
Explanations for over 5,000 words and phrases are available for Dilbert comic strips going back to January 1, 2012.
To see the prior weeks, you can either scroll the calendar and tap the week you want to see…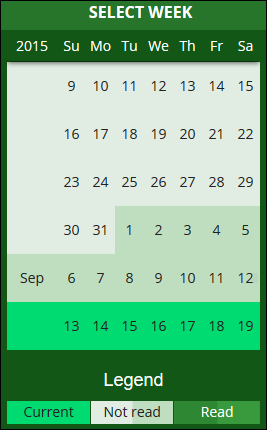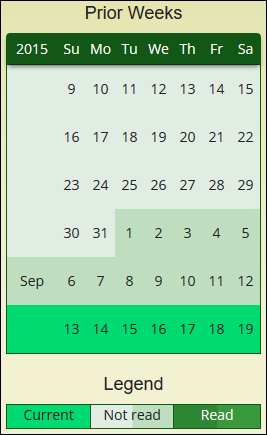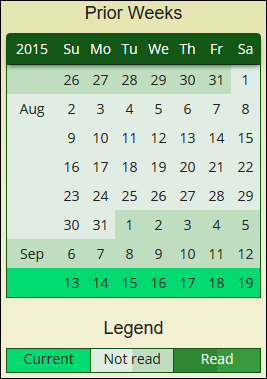 …or you can click or tap the date in the menu to go to the first week. The date in the menu will automatically update so you can easily go through all of the explanations.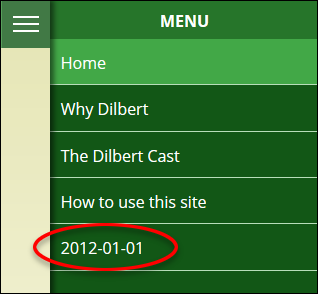 Why another site to read the Dilbert comic strips
You may be wondering why I show only the explanations and you have to visit the Dilbert site to see the comic strips. Why don't I just including the comic strips on this site?
I do that because the comic strips are Scott Adam's property and he has asked that people not copy his comic strips.
Add Biz English via Dilbert to your home screen

A good way to encourage yourself to regularly read Dilbert is to add it to your home screen. All of the mobile browsers (Android Internet, Chrome, and Safari) let you add a website to your home screen so you just need to tap the icon to open the website.
Bookmark Biz English via Dilbert

A good way to encourage yourself to regularly read Dilbert is to add it to your bookmarks toolbar. Having the site bookmarked makes it easier to open the website whenever you have some free time to read.